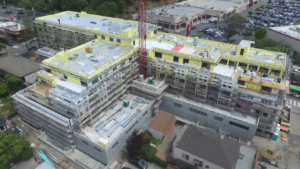 Advanced Building Systems is a California-based Company offering Prefabricated Structural Light Gauge Steel Framing Panels' design, development, and manufacturing as an alternative to traditional less efficient wood framing. 
ALGS prefabricated systems avails its clients many benefits to increase their projects efficiency, reduces construction schedule while lowers holding and operating cost which increases the Project's value, investment CAP rate and ROI.
Next Steps…
Contact us to discuss how Advanced LGS can benefit your next project's bottom line.