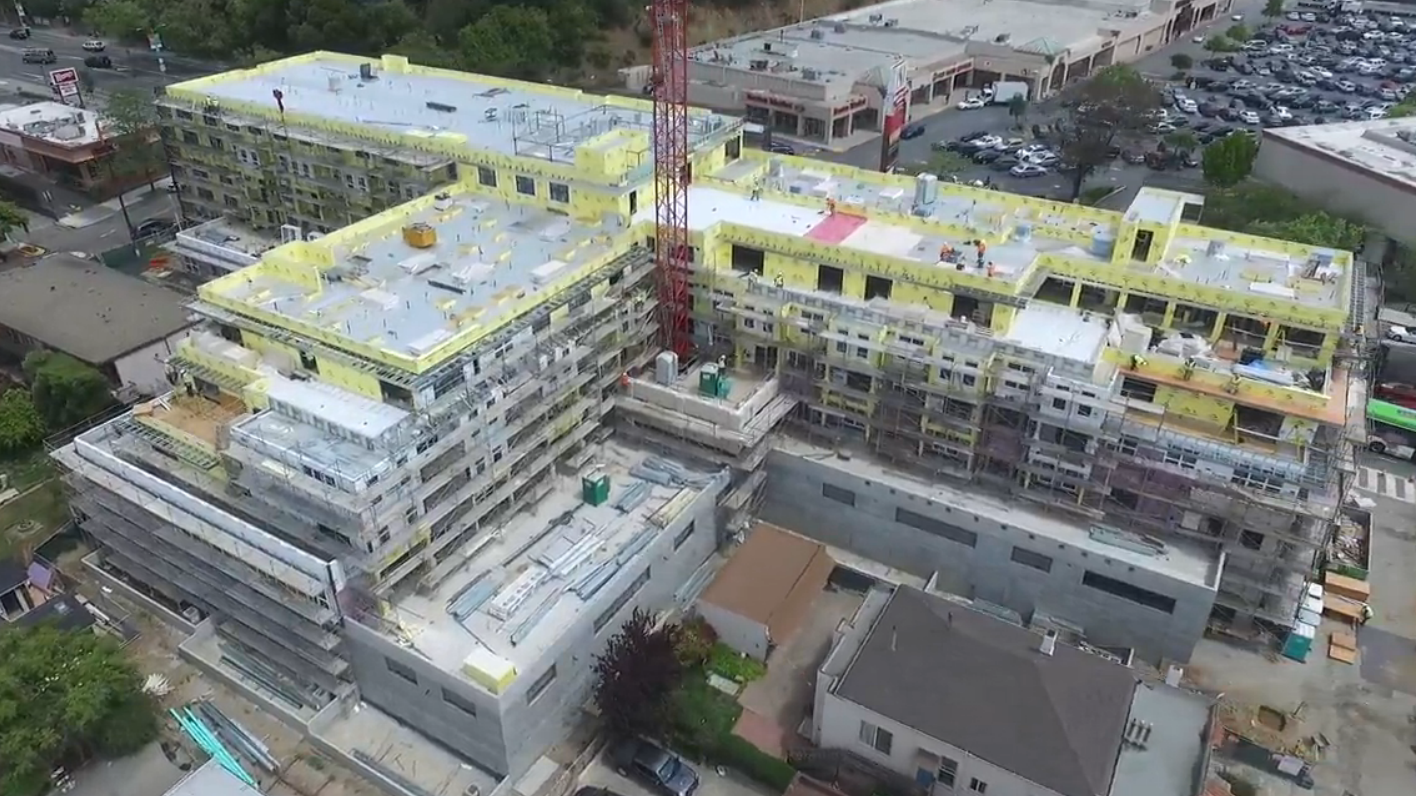 Our Systems
Advanced LGS is a California-based Company offering Structural Light Gauge Steel Framing Panels' design, development, and manufacturing as an alternative to traditional wood framing. ALGS has woven light gauge steel framing with its proprietary Computer-Aided-Design (CAD) software technology to provide a complete, light gauge steel building solution to increase its clients' upside projects' potential.
Advanced LGS is a manufacturer of a complete line of prefabricated structural light gauge steel framing panels. ALGS' process is unique due to the use of its advanced technology driven manufacturing process to design, manufacture, and prefabricate light gauge steel framing panels and roof trusses. ALGS' process provides the project with utmost efficient framing systems, which are proven to be safer, lower in cost, and which reduce the framing schedule by 50% with a third of the field labor force required. Moreover, unlike typical wood framing, ALGS' Prefab LGS is non-combustible, stronger, lighter, environmentally friendly, and recyclable. It also eliminates the likelihood of mold, rodent, or pest infestation. Additionally, the ALGS system can be used as a structural system for buildings are up to 11 stories which provides the clients the ability to increase density at a very competitive cost.
Our Services
ALGS' product line includes:
Walls
Floor joists
Trusses
ALGS is a Client-Driven business. In Addition to maximizing efficiency through the implementation of its manufacturing process into construction, ALGS operates with the clients' benefits at the forefront of its research and development to provide the utmost advanced framing system available. This mission ensures that ALGS will establish itself as an industry leader.
Meet the Team
Advanced LGS team is dedicated to utilize all its over 20 years prefab experience to provide your project with the most efficient offsite solution to your upcoming project.
Alex Youssef
Paul Thénard II
Paul DiGiovanni II
Next Steps...
To request a quote or Advanced LGS product catalog.